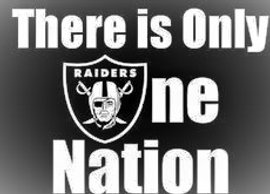 Registration with TBYFL
https://www.regpack.com/reg/templates/build/?g_id=100907115
You Can pay online or pay directly to your Organization
(At the Field)
Concussion Training
Online Free Concussion Course: https://www.nays.org/additional-training/signup/
Online E-Signature that you completed the course
Paper registration, sign off on Concussion form and/or provide certificate with your TBYFL form
Birth Certificate – NEW to TBYFL
Online – upload to your child's online record
Paper – provide a copy to your Registrar
NOTE – YOUR CHILD WILL NOT PLAY IF THIS HAS NOT BEEN SUBMITTED AND RECEIVED BY TBYFL
Transfer Release Form – Transfer between TBYFL Organizations
If your child practiced, cheered or played a game in 2019 with a TBYFL Organization and will be transferring to another
TBYFL Organization in 2021, you will need to have this form completed and submitted.
Get the form from the Athletic Director of the Organization you are Transferring Too, he/she will sign it.
Take the form to the Athletic Director of the Organization you are Leaving so he/she can sign it.
If you have equipment, uniforms or owe fundraising money, they have the right to not sign the form until those items are
turned in.
After you receive the signature of the AD of the Organization you are Leaving
Online registration – upload the form to your child's online record
Paper registration – give the completed form to your Registrar
NOTE – YOUR CHILD WILL NOT PLAY IF THIS HAS NOT BEEN SUBMITTED AND RECEIVED BY TBYFL
FOOTBALL
AGE AS OF JULY 31st OF CURRENT YEAR All ages will play in an age aligned group with the
exception of flag.

Flag - 4 and 5 years old
6U - 6 Years old
7U - 7 Years old
8U - 8 Years old... etc.
CHEERLEADING
AGE AS OF SEPTEMBER 1st OF CURRENT YEAR
Flag - 4, 5 and 6
PeeWee - 8U (under 8 years old)
SuperMidget - 10U (under 10 years old)
Midget - 12U (under 12 years old)
Varsity - 14U (under 14 years old)
15, if 14 on January 1 & turns 15 on/after January 2 of current year
REFUND POLICY
If the athlete leaves prior to July 1, 2021,

the
refund will be 100% of what was paid to date, minus the non-refundable $75 fee.
​
​If the athlete leaves between July 1, 2021 and July 14, 2021
,
the refund will be 50% of what you have paid to date, minus the non-refundable $75 fee.
​
IF THE ATHLETE LEAVES ON OR AFTER July 15, 2021 THERE IS NO REFUND
​
(Refunds will not be provided until all Raider property is returned. The date for which all equipment and/or uniform(s) is returned is considered the leave date)
Zero Tolerance Anti-Bullying Policy:
Bullying is the use of aggression with the intention of hurting another person. Bullying results in pain and distress to the victim.
Bullying can be:
Emotional – being unfriendly(emotionally and physically), sending hurtful text messages, tormenting, (e.g. hiding equipment, threatening gestures)
Physical - pushing, kicking, hitting, punching or any use of violence
Racist – racial taunts, graffiti, gestures
Sexual – unwanted physical contact or sexually abusive comments
Homophobic – because of, or focusing on the issue of sexuality
Verbal – name-calling, sarcasm, spreading rumors, teasing, online social media
All Players, Cheerleaders, Coaches, Officials, and Parents should have an understanding of what bullying is
As an organization we take bullying seriously. Players, Cheerleaders, and parents should be assured that they would be supported when bullying is reported
BULLYING WILL NOT BE TOLERATED!
If a child commits an act of bullying, there will be discipline measures in place to protect the organization, and most importantly the victim.